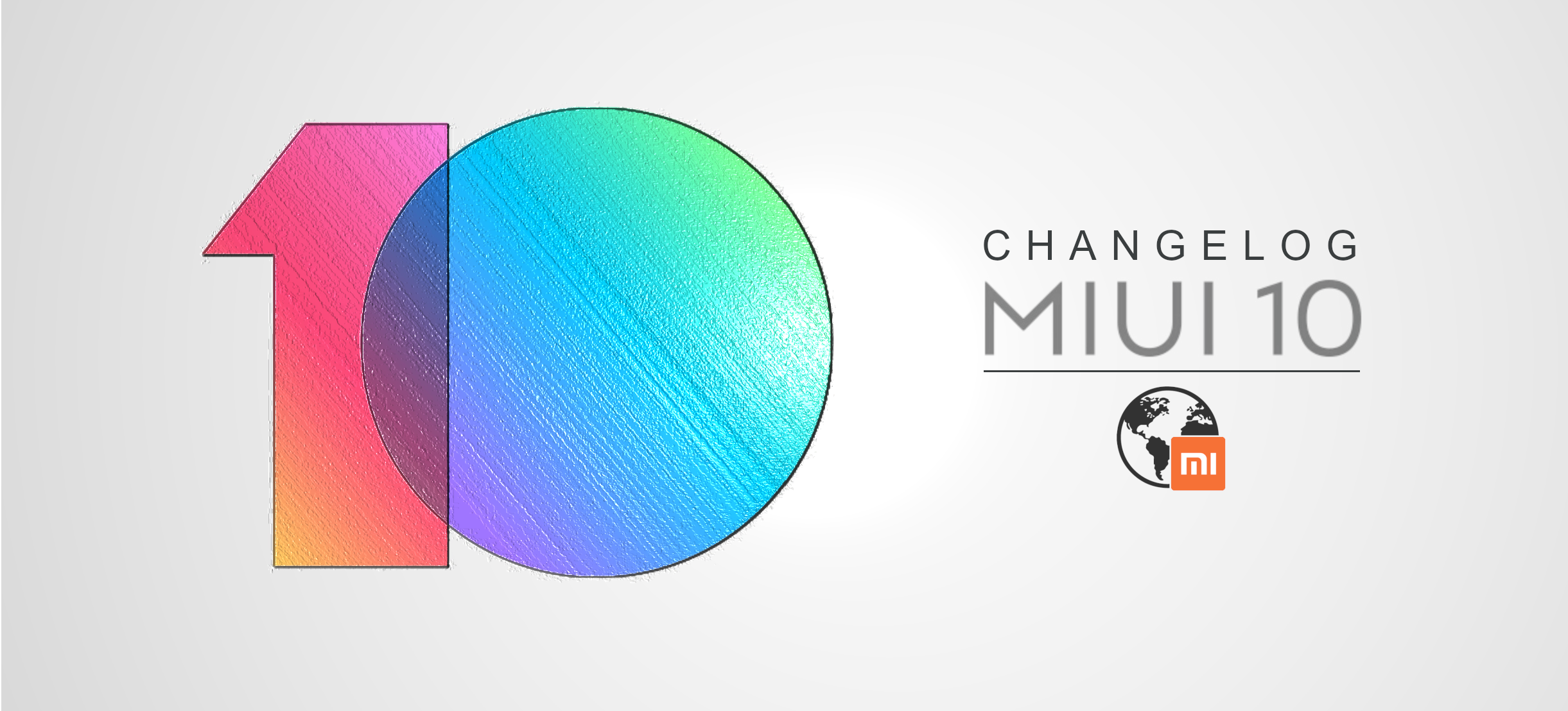 STATUS: Online!

Please read the
How To
before flashing our ROM! -->
https://mi-globe.com/globerom-rom-builder/
Problems or Feature Requests can be posted on our
Support Forum
-->
support-and-help-f33/
Download latest MiUI globeROM here
-->
https://mi-globe.com/index.php/rom-builder/
MiUI globeROM Changelog
MiUI v10
CHANGELOG / GLOBE
MiUI 8.12.20 Changelog – v10 – globeROM
December 22, 2018 - by dr4kendroid
miui_mi-globe_changelog_banner
MiUI 8.12.20 Changelog is this weeks post about all latest changes,updates and bugfixes regarding this ROM version and your Xiaomi Android smartphone. We release MiUI globeROM every week together with the official Xiaomi Changelog!
Furthermore, we add our own changes and information to the releasenotes.
You can find the full changelog on our globeROM community forum, where you can also comment and discuss about this Version!
Official MIUI Changes
Settings:
Optimized: After the full screen gesture is turned on, the horizontal screen does not stay in the white screen bar when it is in full screen.
Optimized: phone stability issues (Mi 8)
Lock screen, status bar, notification bar:
Optimize horizontal screen status bar to display "week's day"
Fixed: Can't enter "Face Data Management" (Mi 8 SE, Mi Max 3)
Recent task
Optimize the display length of the app name to optimize the display of large fonts
Fixed: App names were truncated when texts size was set to large
Fixed: A blank prompt appeared in landscape mode when full screen gestures were turned on (Full screen phone)
Optimized: Day of the week is now displayed in the status bar when the device is in landscape mode
Fixed: Couldn't manage face data in some cases (Mi Max 3)
Fixed: Lockscreen shows black (Redmi note 5 Pro)
Added: New wallpaper carousel with option slideshow on lock screen/home screen using own photos
Added: One touch on lock screen wallpaper for wallpaper carousel shortcuts
Added: Use adaptive battery option
Added: Emergency SOS option
Added: Face unlock option for opening locked apps
New: Toggle layout 5×3
No more Updates for Mi 5 and RedMi Note 3 Pro (gemini,kenzo)
http://en.miui.com/thread-4874055-1-1.html
Availability
ROMs will be available on the ROM Builder on fridays/saturdays!
FAQ
Why did you remove 3-way reboot menu MOD ?
-> MIUI 10 has this feature by default. Go to Developer Settings and enable the extended reboot menu.
MiUI Statusbar Pro is not compatible to MIUI 10. Can you fix it ?
-> This App was made by Zapperbyte and needs a complete rework because the MIUI Statusbar has completely changed from 9 to 10.
I am having a low Download Rate, what can I do ?
-> Due to the huge amount of daily downloads, we had to limit the rate. Guests 1.5 MB/s and logged in Forum Users 3 MB/s.