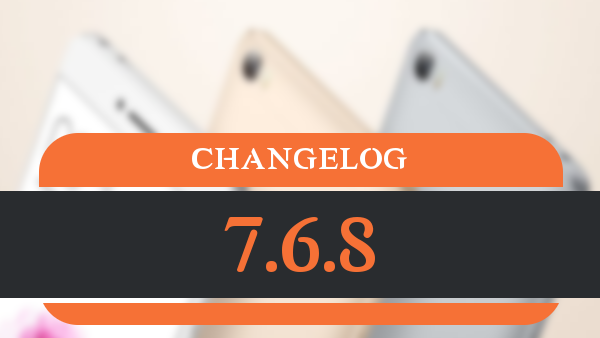 STATUS:

Online!


HM4X, HMNote3, HM4 suspended this week
MiUI globeROM Changelog

-Added MiMax 2 to Forum, ROM-Builder and all Mods!
-Fixed Bug "MiXplorer/AdBlocker has not been installed" on some devices -> read FAQ!
-Fixed Bug "globeROM init.d optimizations have not been executed" on some devices
-Found and fixed the bug that was causing BootLoop for markw, rolex and some other devices.
-Completely reworked installation process for globeROM:
-> Now with Error Handling (checking for insufficient disk space and other problems that could lead to bootloops!)
-> Please follow the installation process and look for WARNINGS and ERRORS
-> If you have any problems, upload /tmp/recovery.log, /sdcard/globeROM_install.log and /sdcard/MIUI/globeROM_boot.log as described in FAQ!

Please read the
How To
before flashing our ROM! -->
https://mi-globe.com/index.php/how-to
Please read the
FAQ
for Frequently asked Questions! -->
general-development-f34/faq...
Problems or Feature Requests can be posted on our
Support Forum
-->
support-and-help-f33/
Download latest MiUI globeROM here
-->
https://mi-globe.com/index.php/rom-builder/
xiaomi.eu and official MIUI Changes
Lockscreen, Status Bar, Notification Bar
Fix - Wallpaper Carousel description appeared every time the Lock screen was tapped (06-06)
Home screen
Fix - Home screen loaded slowly after a reboot (06-07)
Settings
Optimization - Reduced multiple steps for discovering Bluetooth devices (06-02)
Optimization - Input method animation appears after when search bar is tapped (06-07)
Fix - TalkBack issues (06-07)
- Fixed "OK Google" for Android 7.0
- Added MiMAX2 (oxygen) support
- Added Camera2 API for MI6
- Released Android 7.0 for Mi5s, Mi5SPlus, MiMIX, MiNote2
- Schedule SMS send is back
- MIUI version bumped to 8.6 (Stables 8.5 rolling out)
Added 5x3 layout for Toggles