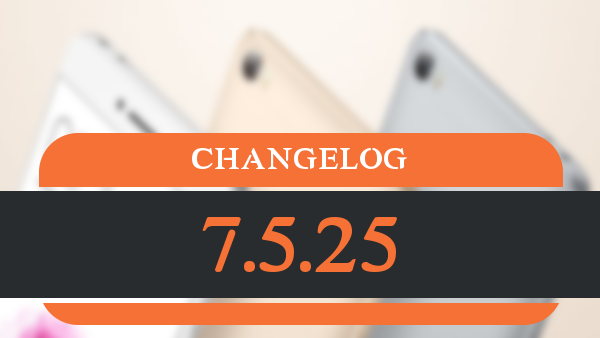 STATUS:

Online
MiUI globeROM Changelog

-Updated AdBlocker
-Started optimizing ROM for Mi6
-Fixed BootLoop for markw , rolex and other devices !


NOTICE:
- Due to Dragon Boat Festival in China next week, there will be no 7.6.2 release next week!
- Next update will be at 7.6.8
- No release for HM4X, MiMIX, Mi5S, Mi5SPlus, MiNote2 due to android 7.0 testing

Please read the
How To
before flashing our ROM! -->
https://mi-globe.com/index.php/how-to
Please read the
FAQ
for Frequently asked Questions! -->
general-development-f34/faq...
Problems or Feature Requests can be posted on our
Support Forum
-->
support-and-help-f33/
Download latest MiUI globeROM here
-->
https://mi-globe.com/index.php/rom-builder/
xiaomi.eu and official MIUI Changes
Lockscreen, Status Bar, Notification Bar
Fix - Lock screen wallpaper wasn't shown in some cases (05-23)
Fix - 4G+ icon wasn't shown in the status bar (05-23)
Home screen
Fix - Cleaner shortcut didn't work (05-23)
Settings
Fix - Issues with ringtones in dual WhatsApp (05-24)
Weather
New - previous one hour's weather data in hourly forecast (05-24)
Optimization - Can add at least 10 cities (05-24)
Fix - Incorrect wind direction in hourly forecast (05-24)
Added Real-time charging monitor on lockscreen (except MI6)