THIS MOD IS DISCONTINUED
IT IS ONLY COMPATIBLE AND NECCESARY FOR MIUI v9 !
WE DO NOT UPLOAD FURTHER MIUI v9 FIRMWARES OR MODS !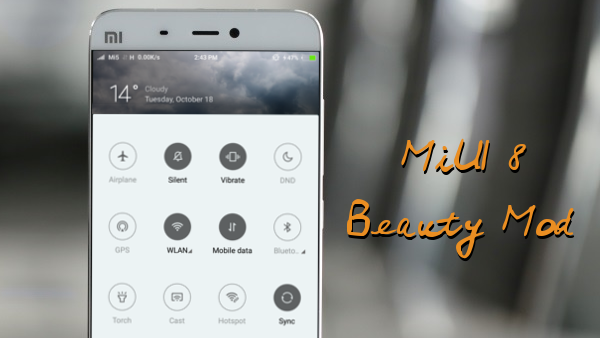 Have you ever looked down on your phone and thought that these Miui v9 colors for the statusbar and Toggles are really ugly? Well then our MiUI 9 "Beauty Mod" is the solution for you!
We have redesigned the Statusbar with beautyfull images which are actually changing depending on the current weather. We removed the ugly Searchbar as well! The toggles are displayed in an elegant static grey.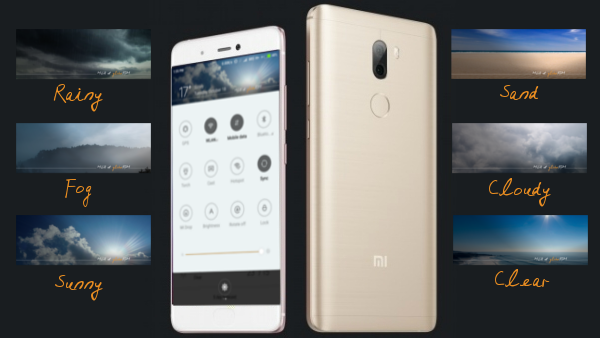 This is actually no theme, its a modification in the MiuiSystemUI and integrated in the system. Versions from 6.10.20 are clean, without branding! You can select to download this mod combined with the Center Clock Mod or normal. Please select your Phone and download the file that fits your Version:




Download Link





Hidden Content

This board requires you to be registered and logged-in to view hidden content.
Requirements:
-MIUI v9 ROM
-Xiaomi Smartphone or Tablet
-TWRP Recovery
This mod is updated every week with latest DEV and STABLE versions!
Installation:
-Download the correct File for your device
-Copy the ZIP-File to your Device /sdcard
-Reboot your Device to RECOVERY MODE
-Press "Install ZIP from /sdcard"
-Navigate to the downloaded ZIP-File
-Install and Reboot.
-Enjoy!