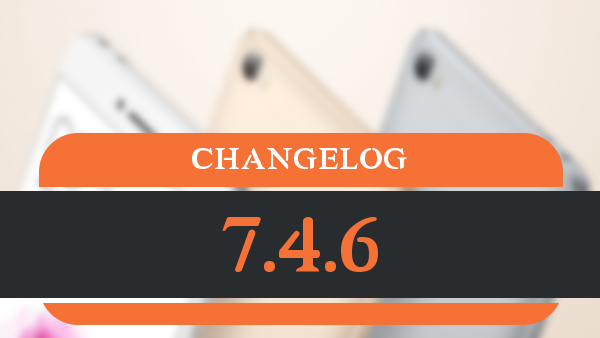 MiUI globeROM Changelog

- Fixed mount problems in install script for some devices.
- Added Mi5c Support
- MI4C, MI4S, MI5, MI5C, MIMAX, MIMAXPro, Note4X REUPLOADED with fixed Google Play Wi-Fi issue

(MiNotePRO delayed)

Mi4C/Mi4S/MiNotePRO if you update from earlier than 7.3.9 release, DISABLE Pattern unlock screen before update!
HM3 / HMNote3PRO / HMNote3SE reboot to TWRP via buttons combination for install update

Please read the
How To
before flashing our ROM! -->
http://mi-globe.com/index.php/how-to
Please read the
FAQ
for Frequently asked Questions! -->
http://forum.mi-globe.com/general-development-f34/faq...
Problems or Feature Requests can be posted on our
Support Forum
-->
http://forum.mi-globe.com/support-and-help-f33/
Download latest MiUI globeROM here
-->
http://mi-globe.com/index.php/rom-builder/
xiaomi.eu and official MIUI Changes
System
New - A smarter and more efficient CPU allocation strategy (04-05)
This optimization was actually implemented in the previous MIUI Dev. update for Mi 5 and during the week of Qingming festival, our software engineers have been stationed behind the MIUI forum to collect user feedback. We received plenty of positive replies from Mi 5 Dev. ROM users. Combined with back-end data and user feedback, the result was a 10% reduction on system lagging.

This is just a beginning, we will work continuously on system optimizations to give MIUI Fans a comprehensive improvement on MIUI user experience. Once in a short interview with the MIUI software engineer MKey_NJU, we tried to demonstrate this optimization, but unable to present it to the camera, thus, we will let you experience this improvement on this update. MKey_NJU guaranteed that this optimization works!
Google Play store download apps issue is not a ROM issue..! Google is working on fixing it, so please be patient...